Website currently under construction – forgive any mess!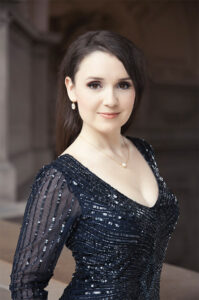 Soprano and Bay Area native Jennifer Mitchell is an opera and musical theatre performer and voice teacher.
Photo by Valentina Sadiul, 2019.
Upcoming Performances:
Jennifer will be back at one of her favorite companies, Broadway by the Bay, to play Cinderella in Sondheim's Into the Woods!
The show runs November 8-24 at the Fox Theatre in Redwood City. Ticket info will be posted as soon as it's available!
San Francisco Symphony Chorus Performances
San Francisco Symphony: MTT, Stravinsky, and Haydn
The chorus will be featured in Stravinsky's Canticum sacrum and Symphony of Psalms. September 26-28, 2019.